Contact us directly so we can find the perfect pet and/or home protection dog for you and your family.


Premier Dobermans - Tallmadge, Ohio
330-671-0231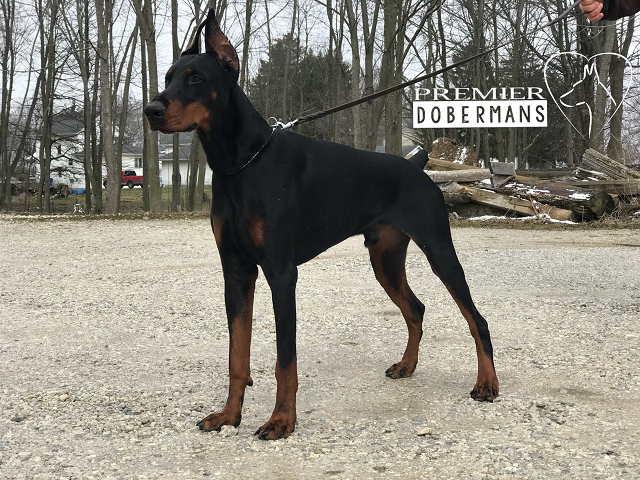 Recently placed young adults.


---

RAVEN (QUAI X ZOE)


TASER
HAS FOUND HER FOREVER HOME



JERRY LEE
Has found his forever home!

DUKE
HAS FOUND HIS FOREVER HOME

AXEL (PIRAM X CAM)
PEPPER (LUCAS X ELECTRA)
IVAN (PIFAGOR X HOLLY)
KANAN (LUCAS X CHILI)
CORA (KRONOS X GRAYSHEE)
BINA
TATER
JAX
KRONOS
KAJA
KONA

DOB: 10/31/21 - FEMALE - BLACK & RUST
NATURAL EARS, NATURAL TAIL.

HOUSEBROKE, OBEDIENCE TRAINED AND FANTASTIC TEMPERAMENT!!!

IF YOU ARE LOOKING FOR A WONDERFUL FAMILY DOG THIS IS IT!!!
DEACON (LUCAS X FINIK)